Spring has nearly sprung, which of course means new beginnings! Many of us will make a start to the annual spring clean and take advantage of the slightly longer days and warmer weather by spending some more quality time outdoors again. And just like us, our pets appreciate all that spring has to offer after a long winter! For our furry friends, this season means more time outside in their run, where there will now be a lot less mud, and plenty of luscious grass to play in and peck at. But before your pets head out again, get them involved with the spring clean and give their run a tidy up as well!
Move Runs to a Fresh Space
Before beginning a spring clean, you'll want to take your chickens, guinea pigs, or rabbits to a temporary enclosure to keep them safe and out of the way. Once this is done, you can move their run to a fresh spot in the garden. All Omlet runs can be transported and can then simply be secured in their new position using the Omlet screw pegs.
As we'll now (hopefully!) have a bit more sun, place your run in an area where your pets will have plenty of room to explore. When we head later into the season, it's a good idea to purchase some weather protection for your run, which will keep your animals shaded from the sunlight. 
Change Their Bedding
Guinea pig and rabbit bedding should be changed frequently (twice a week), so be sure to include this job when you're carrying out the spring clean. Fortunately, the Omlet rabbit hutches and guinea pig hutches can be easily navigated to change bedding with slide-out trays, which can be cleaned and refilled.
For hens, spring is the time of year where you'll begin to notice an increase in egg laying output after a winter of minimal or reduced egg production. Make sure that your hens' nesting boxes have soft bedding for chickens, which will provide them with a cosy place to nest, as well as reducing odours in their coop. 
Use Caddis to Improve Run Cleanliness 
To further improve cleanliness of your rabbit or guinea pig hutch, you can use Caddis as an alternative way of feeding. Not only do Caddi Treat Holders provide pets with the mental stimulation they require but they keep food off of the run floor. In doing so, you'll also keep unwanted predators and rodents away from your pets.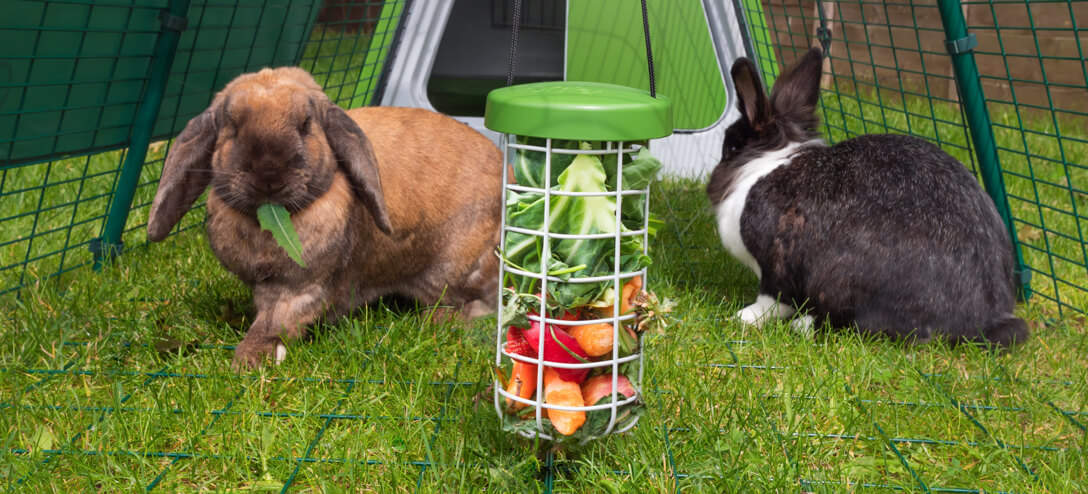 Give Your Pets a Groom 
As well as keeping your pets in pristine condition, grooming is a great way to build a bond, and it's not just for cats and dogs! So why not hop into the new season with your pet looking their very best, all ready to get back into their run? 
Although it might be your first instinct to run your guinea pig a bath if they're looking in need of a clean, this can actually be harmful for them. Instead, invest in a guinea pig grooming kit and chemical-free wipes, which will help to maintain their fur cleanliness. For more information on guinea pig hygiene, have a read of a previous blog we wrote on this topic. 
The amount of grooming a rabbit needs, however, is dependent on its breed. Longer haired breeds such as the Lionhead require a thorough grooming regime, so it's important that you upkeep this routine all year round. 
Chickens are very low maintenance animals, and will often bathe themselves in dust to keep clean. You can even offer them a helping hand and make your very own chicken dust bath by converting a bucket or old cat litter tray!
Extend Their Run
Now that your spring clean is complete, why not consider adding a few extras to their run? Your pets will be spending more time outside, so it's the perfect excuse to get an extension for their run, and the Zippi Run Extension Kits are ideal for making your rabbit or guinea pigs' play space bigger. For chickens, try the Chicken Walk In Run Extensions, which can be fitted to your existing chicken run to give your flock some extra freedom.
Upgrade Your Pets' Run With New Toys and Accessories
A few more toys and accessories for your pets' run won't go amiss either! Omlet has a wide range for chickens, guinea pigs, and rabbits. The Zippi Shelter with a Play Tunnel is a great option to go for, giving your cavies hours of entertainment in their run, alongside providing them with plenty of exercise, essential for their wellbeing. 
Chickens will absolutely love the Omlet Chicken Peck Toy for their run, which can be filled with their favourite treats or feed, stimulating their foraging instinct.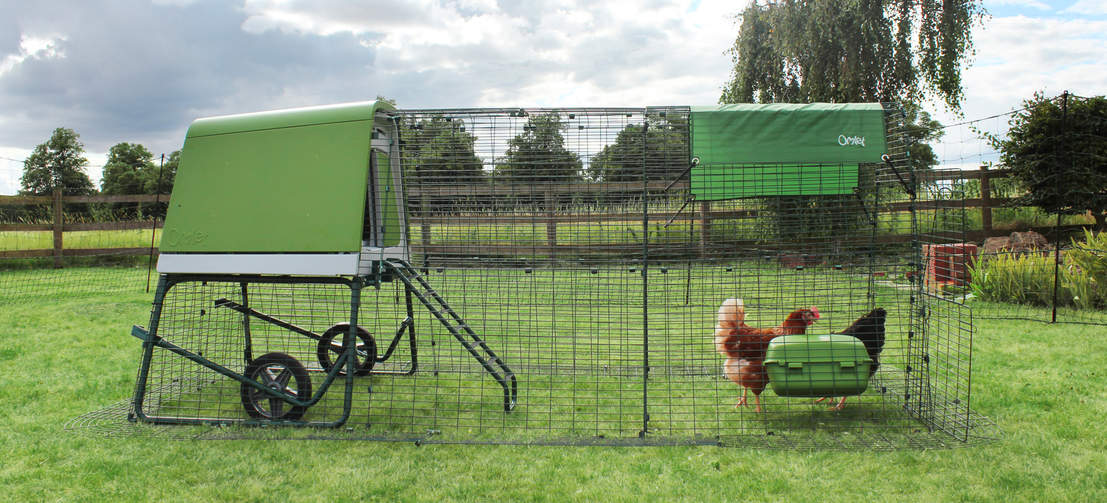 Now you're hopefully all ready for what spring brings you and your pet. Make a start to upgrading their run today!
This entry was posted in Chickens
---